Our goal is to create a platform where members can tell their stories, share their thoughts and build a network of subscribers. We wanted a platform that a student writer can develop their skills comfortably and also one where a veteran blogger can add to their growing followers by sharing meaningful stories within our community.

Becoming a member only takes a minute and gives you access to one of the fastest growing networks connecting you to a whole new audience as you share your experiences with the world!
College Students
Registered students get access to Articles in addition to CollegeLiving Social and the MarketPlace!
Businesses &
Community Leaders
Access to Articles is included in Business and community leaders membership!at no additional cost!
Bloggers
& Writers
Bloggers and Writers can register for access to Articles to post meaningful blogs to grow your followers!
University or
Government
University and Government officials can post meaningful Articles which is included in their membership!
Features of Creating Articles
Gain Followers
Members of the CollegeLiving Community can easily subscriber to categories, specific authors and more making it even easier for you to build a subscriber list!
Article Profile
Easily manage your posted articles, see who is following you, create an alias for Articles and more!
We Manage SEO
The Articles platform is designed automatically to promote your Article through SEO (search engine optimization) to better improve the likihood that visitors of CollegeLiving will find you!
Advanced Search
Members of the CollegeLiving Community can easily use Advanced Search features to find your article based on Category, Author, interests and more!
Choose Categories
You get to choose the categories in which you post your Articles giving you the most control over your content.
Create Tags
Before publishing your article you get to select from a list of "Tags" or the option to create your own giving you nearly unlimited ability to standout in the community and be found through search integrations!
Social Sharing
Members and guests of the community can share your on all of the leading social sites to increase visibility of your articles! In addition to Facebook, Twitter and LinkedIn visitors of your Article can share on their personal Reddit, Tumblr, Pinterest page and more!
Post to Your Facebook
You can set profile settings to where you can have your Articles posted directly to your personal Facebook account. It's easy and only takes seconds to set up!
Growing Library of Support
We continue to add to our list of help articles, video guides and step-by-step tutorials showing you just how easy it is to start publishing articles on CollegeLiving and building your subscriber list!
Watch Article Tutorial
We have developed a platform that combines powerful features with an easy design for members to write articles. Watch this quick tutorial to learn more about how to post an attractive article!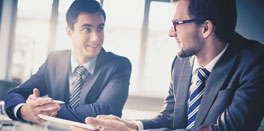 Learn about Articles
Whether you are new to online blogging or an expert, these helpful articles can help you get to publishing a great article in much faster time!
College Student
Must register with a valid, university provided email address (.edu) and validate they are students through our approval process.
University or Government Official
Must register with a valid, university or government issued email address (.edu or .gov) and confirm they are authorized to represent the institution.
Business, Community Leader or Bloggers
Can sign up with any email address and simply has to confirm they have access to that email address (through confirmation email) and accept Terms of Service.