"Together we can create an environment where businesses, university officials and community leaders are rewarded for their success in providing a meaningful, more affordable college experience to students and their families."
CollegeLiving Social was inspired by the vision to connect the most relevant resources in the community to college students, and their families, that can benefit from them most. In order to succeed, our team has been built with a strong focus on integrity and a process that our Founder believed in from the beginning. We continuously find new college friendly resources to provide to our community members to ensure that we are providing the most relevant information from your Freshman year all the way through landing jobs out of college!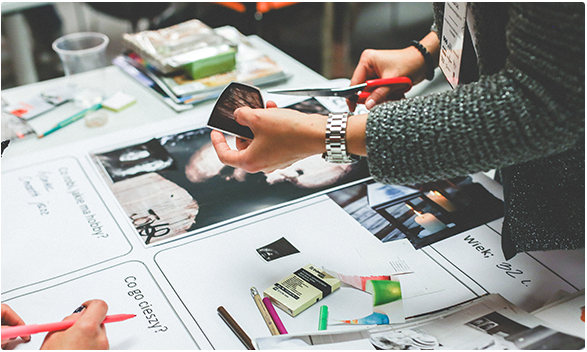 The CollegeLiving Social team has decades of combined experience working in college markets across the United States, Australia and the United Kingdom. While working with public universities and private businesses we have the experience to look at all of our community challenges and find positive solutions that have the best chance of benefiting every single one of our members!

Our team's unique perspective is at the heart of what makes our community different and how we are shaping the growth of future features.
As a community driven team we have a continued focus on finding ways to connect the many different resources in the market as opposed to judging their differences. The college experience is much more than just inside the classroom and we strive to provide college relevant content regardless of where it comes from as long as it is respectful of our community members.

As a community we can accomplish much more if we work together. This social community is designed to do just that and we will continue to add new features that will allow students, community leaders and universities to connect in meaningful ways.
A Message from our Founder
My team and I could not be happier about the direction of the College Living community! For decades we have worked in college markets for both public and private community leaders across the globe. This unique insight has brought us together to see that there is a clear gap that is consistent on all campuses between the meaningful resources available and the students that need it most.
Enhancing the Overall College Experience
The value of a college education extends well beyond the classroom. In today's diverse, globally connected environment college students can connect with resources that are exponentially growing and being placed, often literally, in their hands on a daily basis. This provides opportunities to students that have never been available until now.

Our team chooses to see this as a positive and if students are able to have the chance to sift through this information in a safe environment then it will undoubtedly be a growth opportunity as they develop into future leaders. Our community has been designed for students to connect with other students in a safe social networking community, explore their creative side in starting free blogs and find college friendly services in the CollegeMarket to review openly amongst other students.

As we continue to add new features to our community we will always keep in mind our primary focus which is to connect college students to meaningful resources that will enhance their overall college experience. We hope you enjoy your time in our community and please share feedback with us as many of our new features are directly created from recommendations from our fellow community members!
Sensible Pricing is Key to Connecting
From the beginning it was important that we offered a pricing model that was low cost to all community leaders to ensure that teams of all sizes can connect their college friendly services without cost being a deterrent. Keeping our community accessible to organizations of all shapes and sizes is at the heart of all new features and will remain our focus in the years to come.

We are excited to share we are continuing our growth by offering memberships at no cost to college students, community organizations and universities to connect. Beyond this, our most expensive paid memberships will remain at less than $100 a YEAR (less than $9 a month) of which we place up to 30% right back into our CollegeLiving "Gives Back" program which provides financial support for college communities! Sharing unlimited services, jobs, products and more is what drives each and every one of us at College Living Social.
We thank you for your continued support and hope you share with us your positive experiences and recommendations as you are the most important piece to us making this the leading community for college students and community leaders to connect across the world.

We wish you all the best in your future endeavors and thank you for letting us be a part of your journey!
Founder | CollegeLiving Social